SOLD
🔍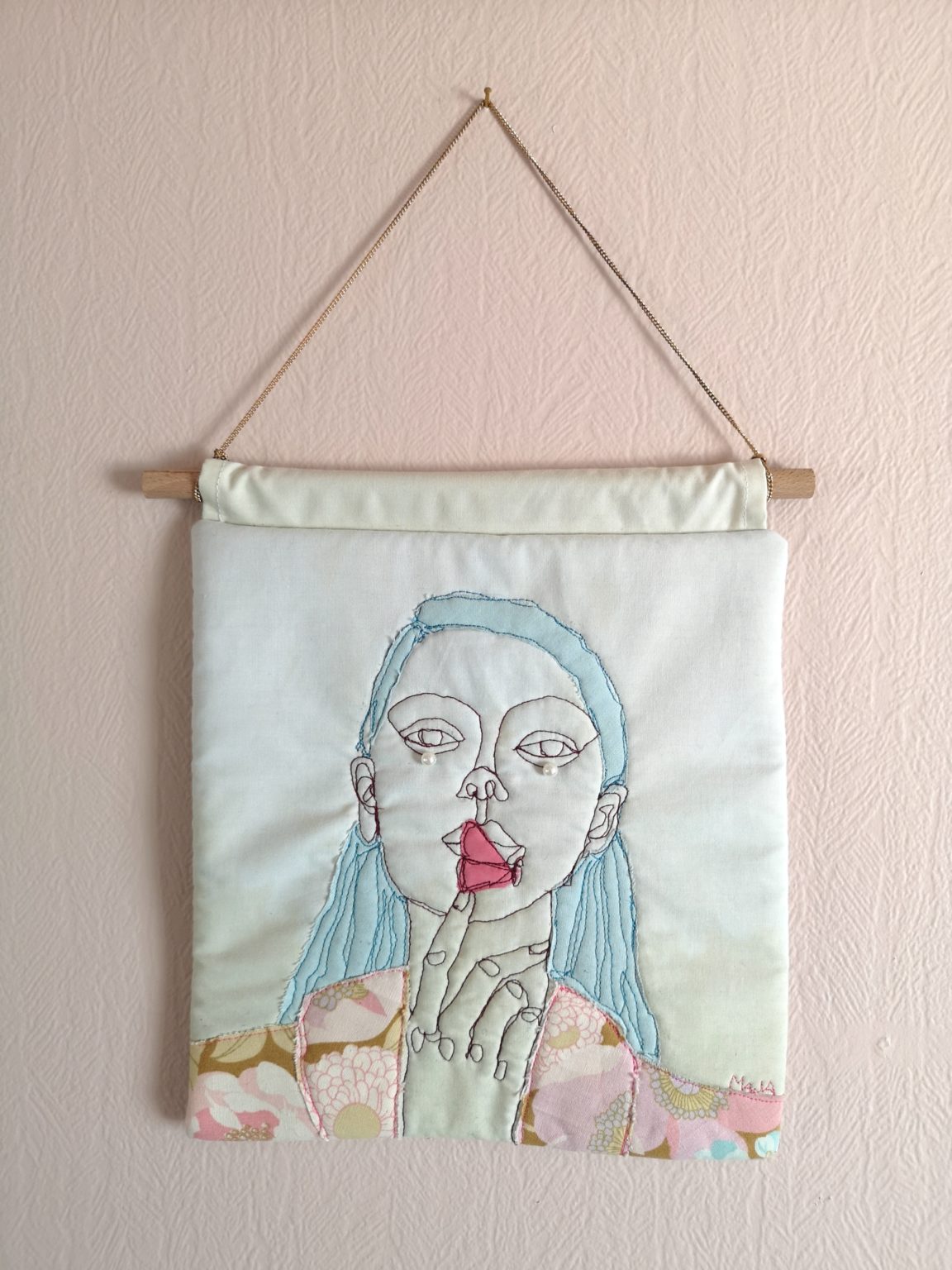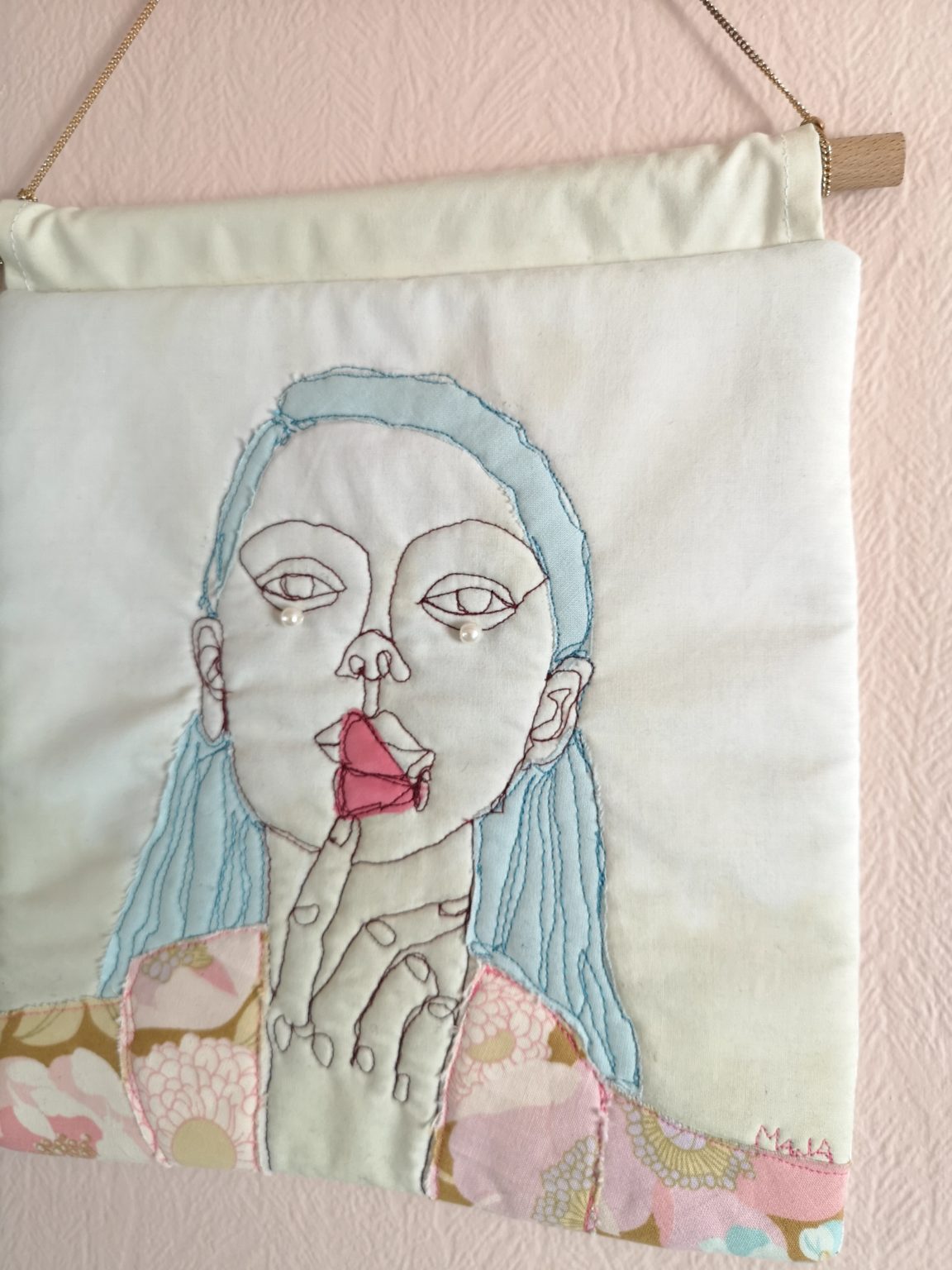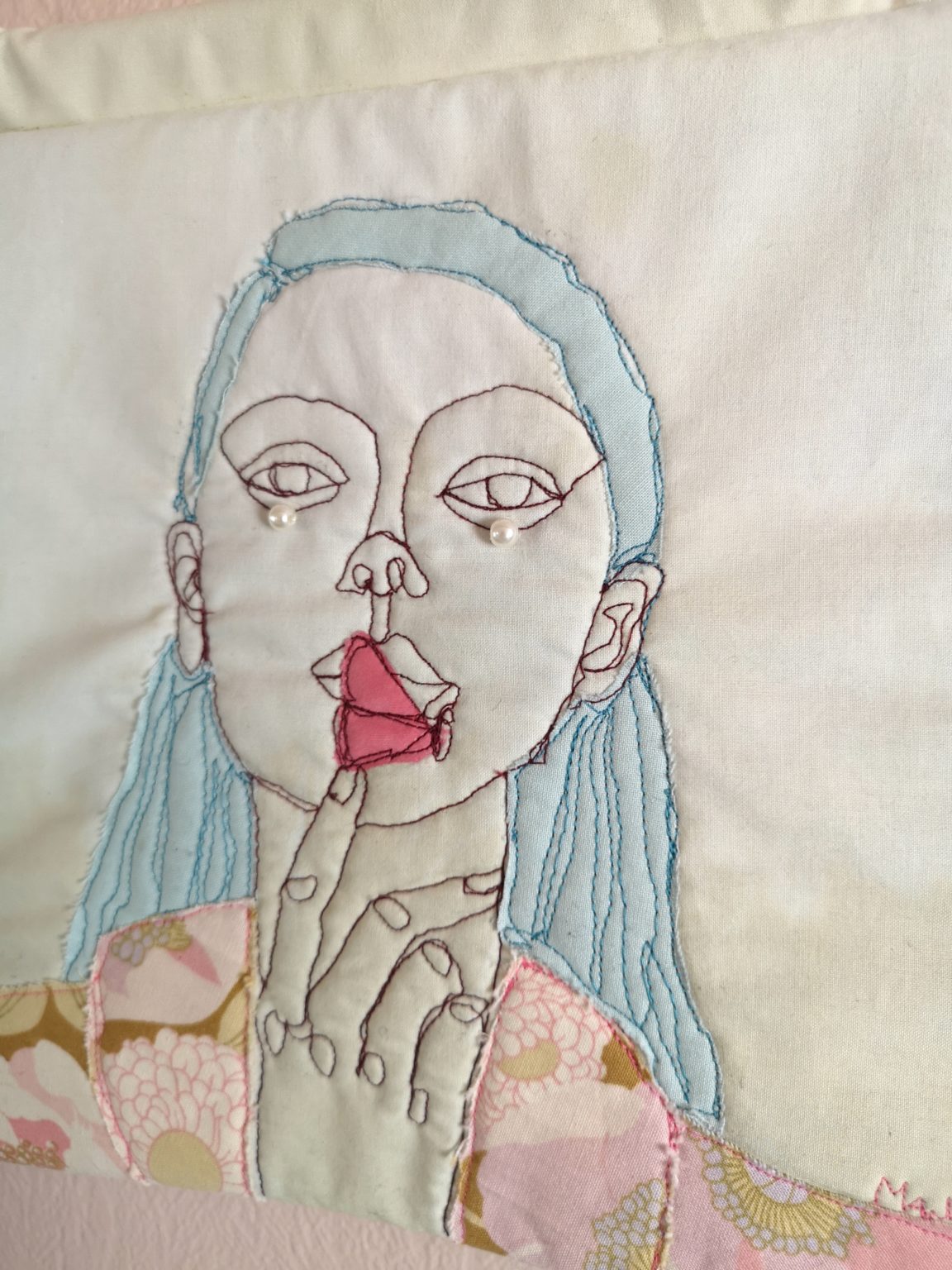 'Butterfly' quilted embroidery art
kr 2 500,00
This piece is embroidered with a free embroidery foot on a sewing machine.
All fabrics are second hand with a plant dyed sheet and flower fabric in front, wool blanket fabric in the middle (does not show) and duvet cover on the back.
Measurements (without the top part with the wooden stick inside):
23,5 x 24,5 cm
The wooden hang up and chain is included.